Motoring
Renault Megane returns with electric crossover E-Tech suit
In a move similar to French rival Citroën's C4 and C5 X, Renault has taken the wraps off the all-new Megane at the IAA in Munich, reimagined as a crossover and powered by an electric powerunit.
The biggest shake-up in the Megane's 26-year history, the newcomer, officially called the Megane E-Tech, not only changes segments and bodystyles, but moves from the CMF-D platform used since 2016, to the dedicated CMF-EV also used by the Nissan Ariya.
Reportedly not replacing the current fifth generation Megane outright, the E-Tech, which forms part of Renault's Renaultution electric vehicle strategy, measures 4 210 mm in overall length with its wheelbase rated at 2 700 mm, height at 1 500 mm and width at 1 780 mm.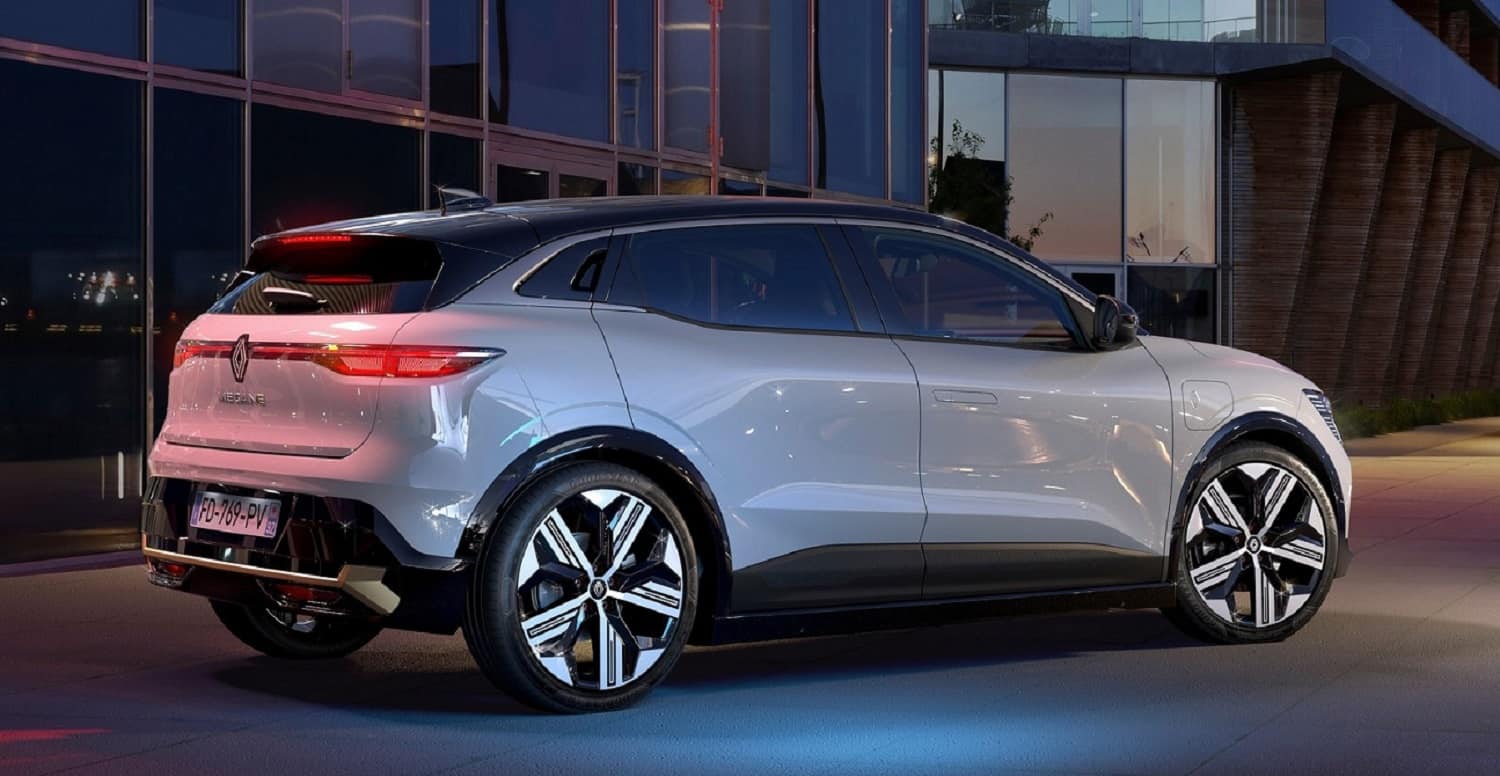 Less dramatic looking than the Ariya in addition to being shorter, narrower and lower, the E-Tech, which has been toned down surprisingly little from last year's Megane eVision Concept, incorporates Renault's new retro styled diamond badge with the actual look being billed as "sensual tech" forthcoming models will adhere to.
Riding on 20-inch alloy wheels and sporting less of a coupe-like roofline than the Ariya, the E-Tech, which comes as standard with electric door handles, features a new interior dubbed "OpenR" seen on concept models revealed as far back as 2016.
Highlighted by a 12.3-inch digital instrument cluster, a nine-inch tablet-like infotainment system with a bigger ten-inch display offered on pricier models, the latter systems feature Renault's latest software technology with the former offering a choice of four readouts.
ALSO READ: New Renault boss keen on keeping Megane as a possible crossover
With most of the veneers and textiles inside being made out of recycled materials, the E-Tech also boasts total cabin storage volume of 30-litres with total boot capacity, with the rear seats up, of 440-litres.
Incorporating an array of safety and driver assistance systems allowing for level 2 autonomous driving where permitted, the E-Tech derives motivation from an LG developed lithium-ion battery pack that weighs 395 kg and measures 110 mm in height, one of the thinnest ever made, according to Renault.
For Europe, the battery will have two outputs; a 40-kWh unit that produces 96kW/250Nm and the 60-kWh 160kW/300Nm. Further equipped with regenerative braking, the Megane E-Tech has a claimed range of 300 km for the former with the latter, despite weighing 1 624 kg, able to travel 470 km between trips to the plug.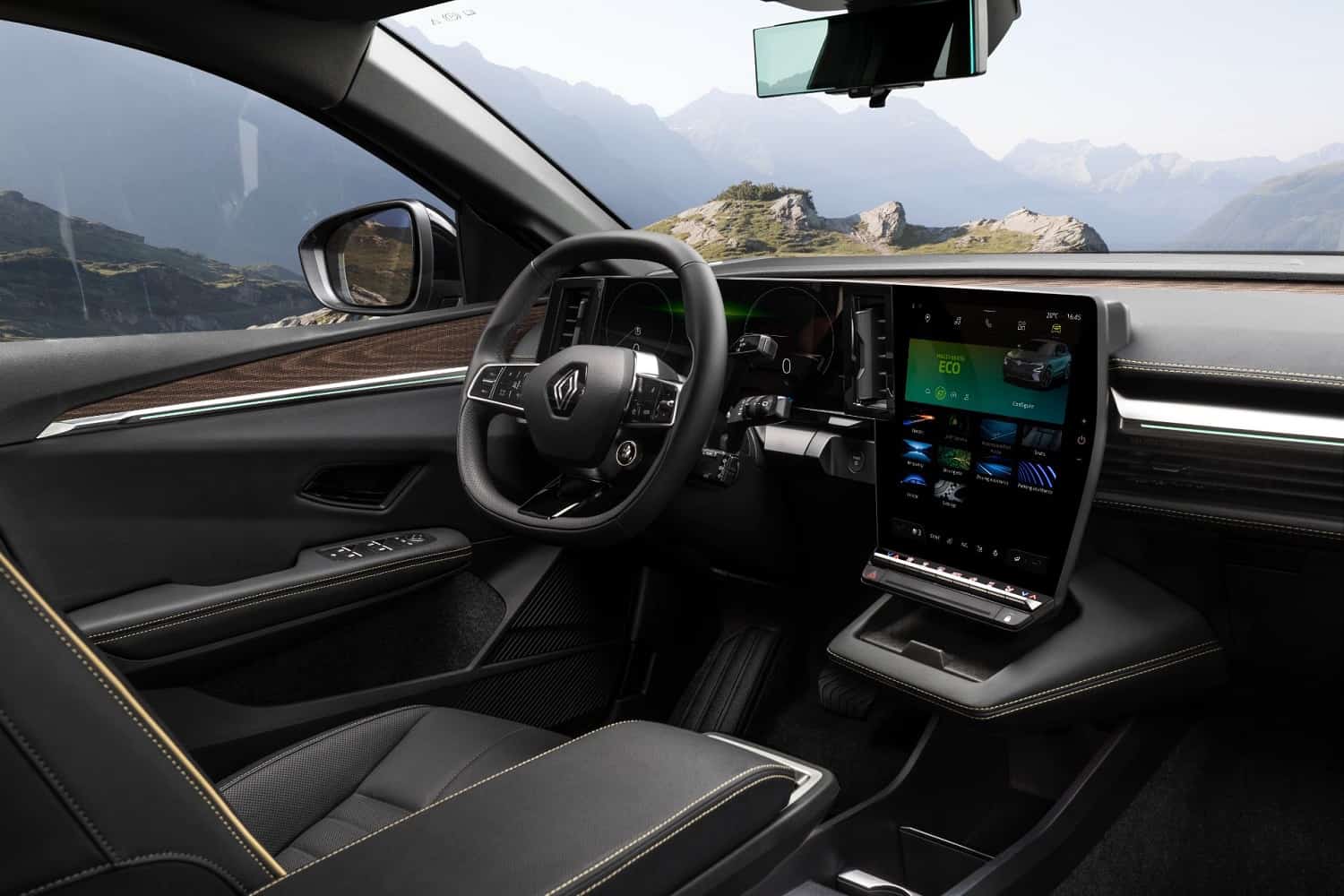 Regardless of the output though, the claimed charging time varies from eight hours using a 7.4 kW wallbox to 30 minutes plugged-in to a 130 kW charging station. A claimed range of 160 km is obtainable after 60 minutes when using a 22 kW charger with 400 km possible using the wallbox method.
On sale in Europe from March next year with pricing to be announced later, the Megane E-Tech, like the facelifted "conventional" model, won't be offered in South Africa anytime soon.
For more on Renault South Africa's product plans, click here.
Source link