Motoring
Nissan 400Z revealed in spy footage
► First look at the next Z car
► V6, manual and retro looks
► Just a prototype for now
Pictures have emerged online of what looks to be a production-spec example of Nissan's hotly-anticipated 370Z replacement. 
Rumoured to be called the 400Z, these crystal-clear images and videos, published by @laidoutdc4 on Instagram, show a charcoal grey metallic example of the next Z car.
The front of the car and its long, muscular bonnet seems to be unchanged, as does the headlight configuration with daytime running lights covering the outer edge of the headlight unit. 
What is different for the front of the car is a chrome trim to the top row of the slotted grille, accentuating the design more clearly than before. 
The Z car's sleek flanks look largely unchanged as well, aside from larger, redesigned door handles and the addition of a thin red reflector strip on the side of the rear bumper. 
It's the 400Z's rear end where the most change appears to have occurred. There's now a small lip spoiler – in tribute, no doubt, to the 240ZG's black item – and Nissan has also ditched the "Fairlady Z" badge. (A shame! – Ed.)
Among the leaked photos there's even a clear picture of a shiny new interior, and perhaps the most interesting thing about this image is the noticeable lack of a manual gearbox. 
In its place, we see fairly prominent blackened paddle shifters nestled behind a satisfyingly round and not squared-off steering wheel. The paddles also look to be mounted directly to the steering wheel, as opposed to being mounted on the column. 
Nissan hasn't confirmed which automatic gearbox will come equipped in the new 400Z, however, Nissan's seven-speed dual-clutch unit is expected. 
Other noteworthy items in the cabin are the two large digital displays, a USB-C port and a traditional USB port located in front of the gear selector, and weirdly, what appears to be the car's traction control button located by itself, on the other side of the steering wheel.
The article above originally appeared on Whichcar.com.au
How very old-school…
Nissan's Z car is back. Sort of.
This is what the next Z car will look like inside and out, bringing a thoroughly retro design language and powertrain into the 2020s. The Z Proto, as this near-production ready concept is called, has the lofty goal of whetting our appetites for when it becomes a production reality from 2021 onwards. While unconfirmed, we expect it to be named 400Z.
Right? Nissan says the design of the Z Proto is heavily based on the original 240Z at the front, and the 300ZX at the rear – effectively smashing two cars together from different eras and modernising the design cues in the process.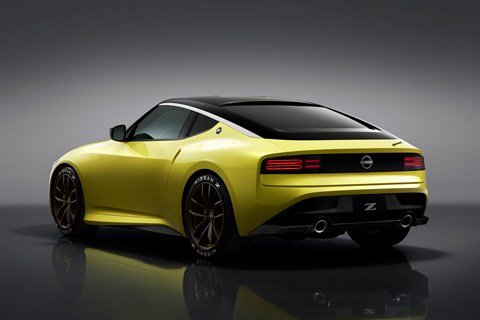 'Ultimately, we decided the Z Proto should travel between the decades, including the future,' says design boss, Alfonso Albasia. 'The LED headlights have two half-circles that hark back to the Japan market-only 240ZG of the 70s.' The colour scheme of pale yellow is another nod to the 240Z.
The front end has a low, pointed nose and a rectangular grille (that's perfect for cramming a massive intercooler into it, Fast & Furious style), with a sloping roofline and broad haunches like that of an Aston Vantage.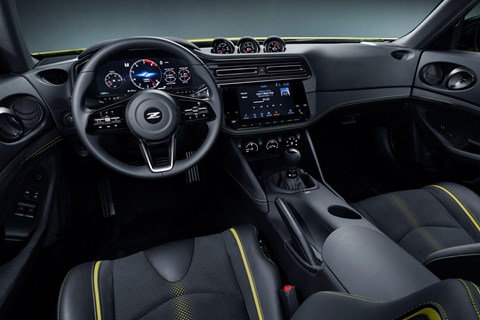 Inside, there are several noticeable elements from the previous-generation 370Z, including the door inlays and centre console, but it's been modernised. A massive central touchscreen and digital instruments steal your attention, but the more keen-eyed will notice a manual shifter.
Wow, this really *is* old school!
Yup, no fancy-schmancy automatic gearbox here – Nissan's next Z car will come with a manual. Like the 370Z, there's also an 'S-mode' button located next to the shifter, implying that this car will have rev-matching like its predecessor.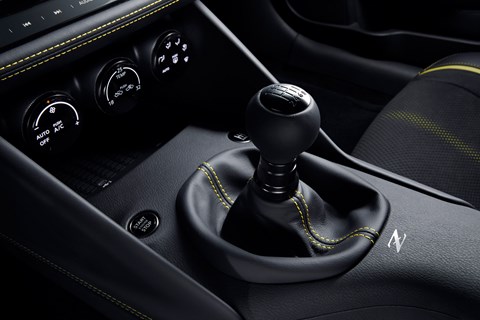 And the engine? A turbocharged V6. Nissan won't say anything more than that but, given it's no longer naturally-aspirated, expect it to have more power than the 370Z. We sense a twin test with Toyota's Supra coming on…
Speaking of the Supra, the Z Proto's dimensions near that of Toyota's straight-six sports car; it's 3mm longer, 4mm wider and 18mm taller than what will be the Z car's biggest rival from Japan.
Anything else?
Well, we have it on good authority that it won't come to Europe when the next Z car makes production, which is a massive bummer. This is, we expect, due to Nissan's streamlining of priorities in Europe. We buy crossovers and hybrids here, not two-door sports cars.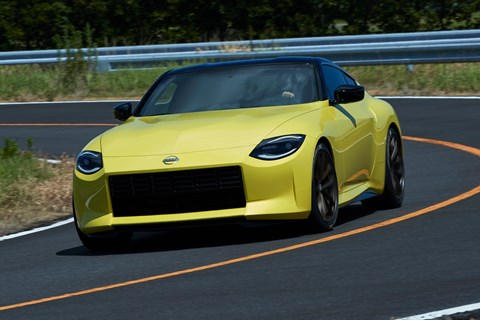 Add to the fact that the small sports car market isn't something car brands like to enter without some kind of caveat. Toyota, for example, had to team up with BMW to make the next Supra, Audi's TT is on the chopping block and other brands that offer one are considering how to electrify them in order to keep them going.
CAR talked to Ivan Espinosa, Nissan's SVP for product planning, if Nissan could find the necessary volume within its alliance of brands, and whether it would be open-minded to a collaboration with external partners. 'There are no golden rules to making sports cars,' he replied. 'I'm open. But there are elements we cannot [compromise on], because these are brand icons. There is a limit to what we can share and commonise: we need to be very careful not to go beyond what the customers are expecting.'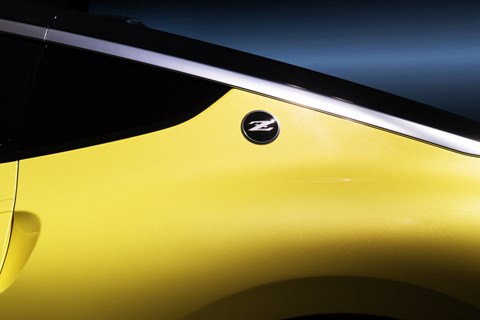 Espinosa described the two cars as being at the 'heart of Nissan' and promised developments. 'We are actively looking at this, working on this, and we will come up with something on this some time soon.' For car enthusiasts, probably not soon enough – but this is a time of tough choices, with electrification and autonomy draining engineering and investment resources in an already grim post-Coronavirus landscape.
Stay tuned as we find out more about the new Z car.