Business News
Next Africa: Tanzania Stirs Investors, Dismays Democrats
Welcome to Next Africa, a weekly newsletter of where the continent stands now — and where it's going next.
Tanzanian President Samia Suluhu Hassan's honeymoon is over.
The 61-year-old caused a frisson of excitement following her appointment in March when she moved to break with controversial policies of her predecessor, John Magufuli. Before his death earlier this year, Magufuli fought with investors, ignored the Covid-19 pandemic and bullied the opposition.
While Hassan promised to change all of that, her actions belie her words, at least as far as political tolerance is concerned.
This week, opposition leader Freeman Mbowe was charged with terrorism following an arrest before a meeting that was planned to discuss demands for a curb on presidential powers and amendments to the electoral process.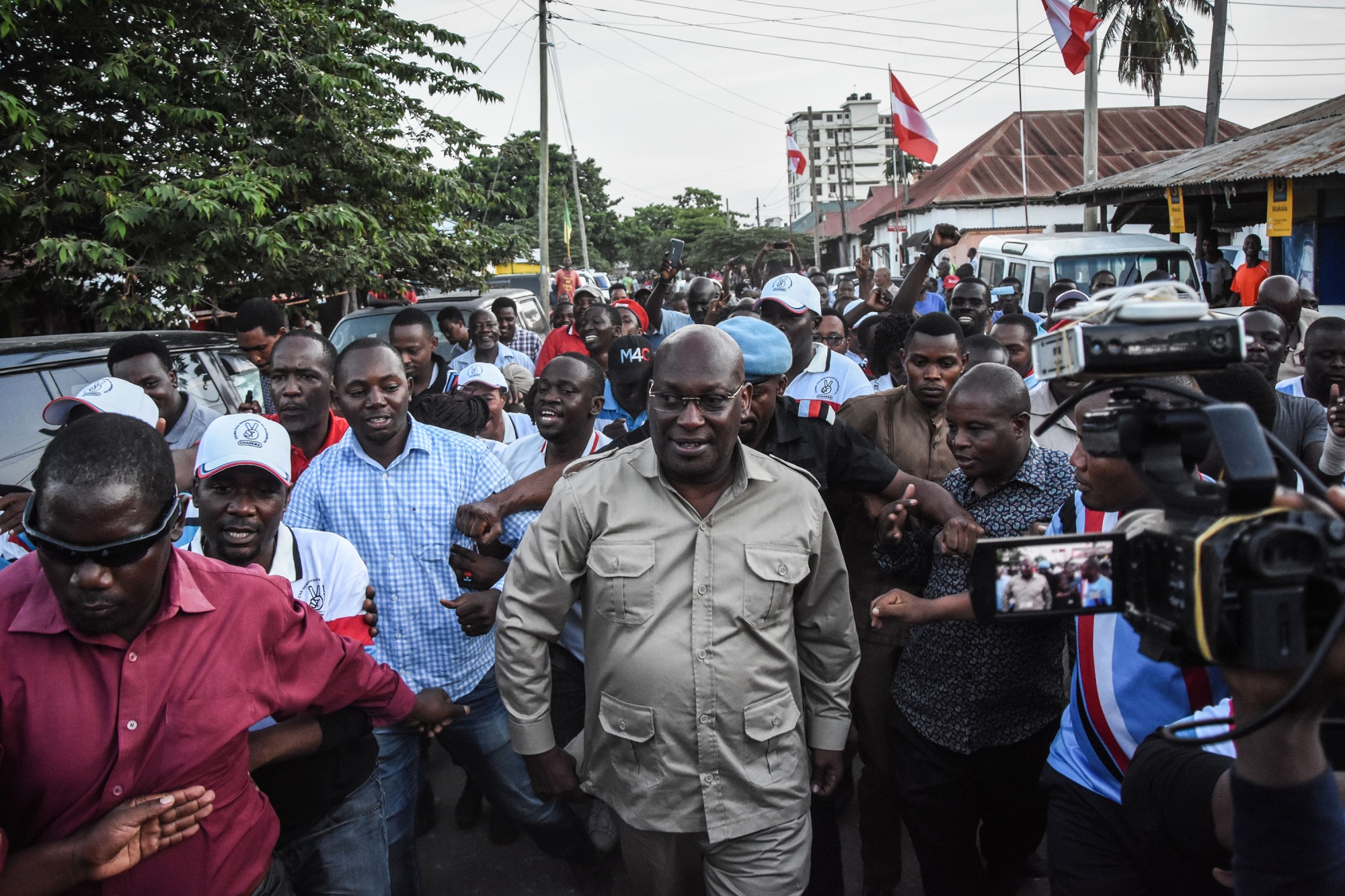 It's the first time an opposition leader has been charged with the crime since Tanzania became a multi-party democracy three decades ago.
It also goes against the conciliatory tone Hassan struck in an address to parliament in April, when she pledged to meet opposition leaders to "negotiate a mutually acceptable way forward for democracy."
To date, she has won praise for restarting talks over a stalled $30 billion natural-gas project, pledging to end Magufuli's disputes with mining companies and acting, albeit haltingly, to bring Covid-19 vaccines to the country.
In short, Hassan has made it clear that Tanzania is open for business, not democracy. She may find that it's better when the two go together.
News & Opinion 
Ports Cyberattack | South Africa's state-owned ports and freight-rail company declared force majeure at key container terminals due to disruptions caused by a July 22 cyberattack. With Transnet's Durban port handling 60% of the nation's shipments, a prolonged disruption will deal a further blow to an economy that was reeling from the coronavirus pandemic and deadly protests that shuttered businesses in two provinces. The attackers appear to have used a strain of ransomware that's potentially linked to data breaches reported in Eastern Europe and Russia.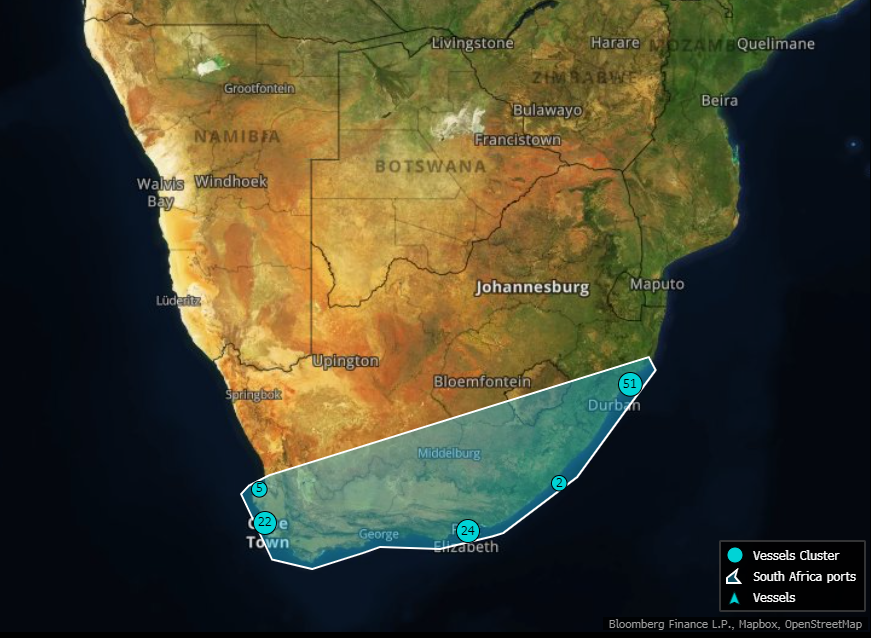 Financial Hub | Prudential plans to join Kenya's financial center that formally begins operations in a couple of weeks. The hub is part of the East African nation's longstanding plans to develop a financial industry to compete with regional intermediaries in Dubai, Johannesburg and Casablanca. Prudential recently moved its Africa hub to Nairobi from London. Since investing in Ghana in 2014, Prudential now has 1.2 million customers in eight African nations.
Forex Pressure | Nigeria's central bank halted the sale of foreign exchange to money changers to ease pressure on the naira. The decision suspends the supply of $5.72 billion annually by the central bank to the nation's bureaus de change — a key source of foreign currency for Nigerian travelers and businesses. It will also stop issuing new licenses after the number of currency-trading companies more than doubled to almost 5,500 over the past five years.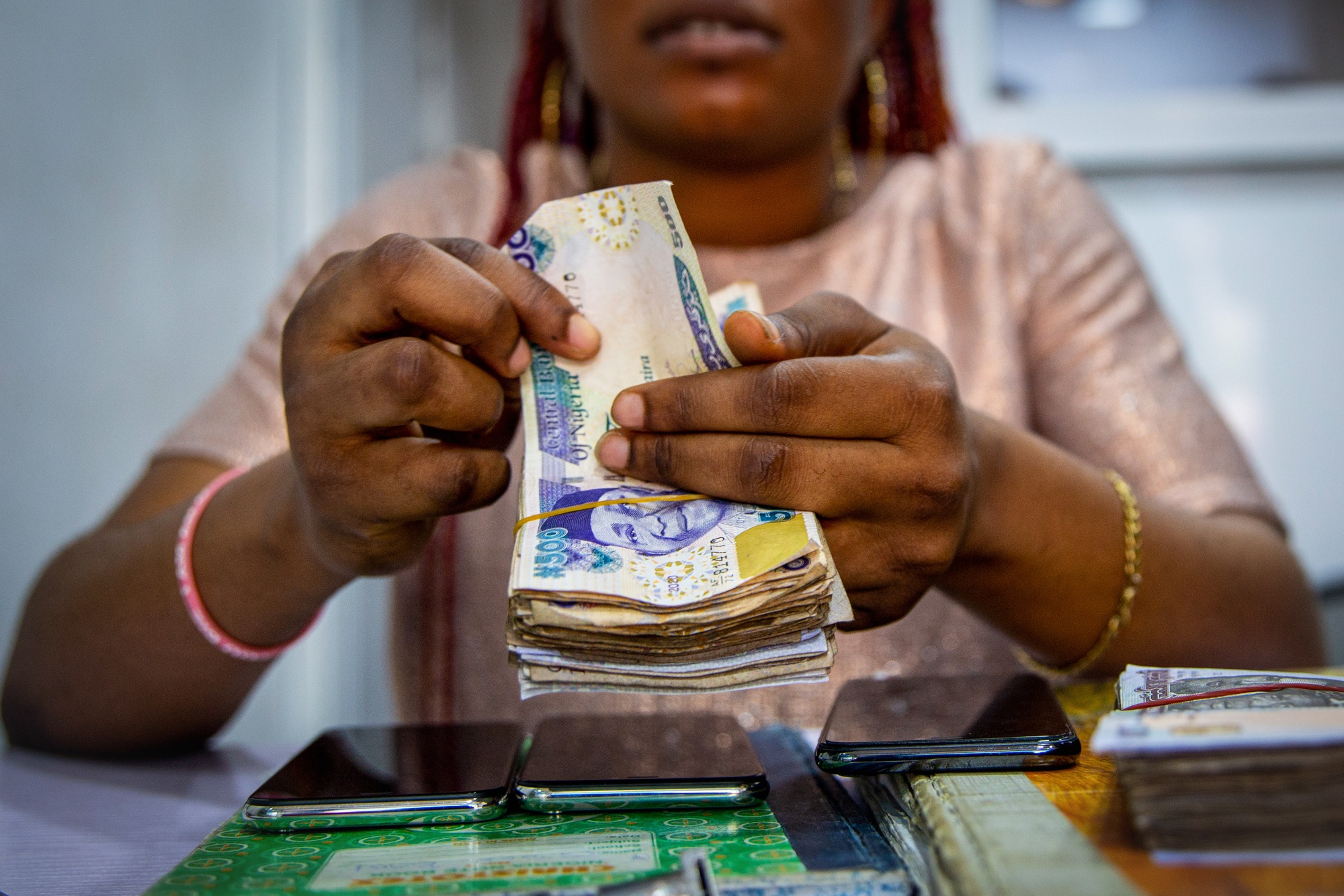 Ethiopia Crisis | Protesters in eastern Ethiopia blocked a vital trade artery linking the landlocked African nation to a port in neighboring Djibouti. The disruption risks further damage to Ethiopia's economy, which is already struggling to deal with the impact of Covid-19 and a nine-month conflict in its northern Tigray region. Ethiopia relies on Djibouti's port and transport-related infrastructure for 95% of its maritime trade.
Virus Update | U.S. billionaire Patrick Soon-Shiong is backing a coronavirus vaccine candidate that could be a universal booster of other pandemic shots — ImmunityBio's hAd5 trials may begin this quarter in South Africa. Dyadic International, a U.S. biotechnology company, joined the race to produce Covid-19 vaccines in Africa. Meanwhile, Tanzania's Hassan publicly received a Johnson & Johnson shot as she kicked off a national vaccination campaign. Burundi said it will allow the vaccines to be delivered in the country, leaving Eritrea as Africa's remaining holdout.
Past & Prologue
Data Watch
Nigeria's central bank held its key interest rate for a fifth meeting at 11.5% to aid an economic recovery in Africa's biggest oil producer, after inflation eased from a four-year high.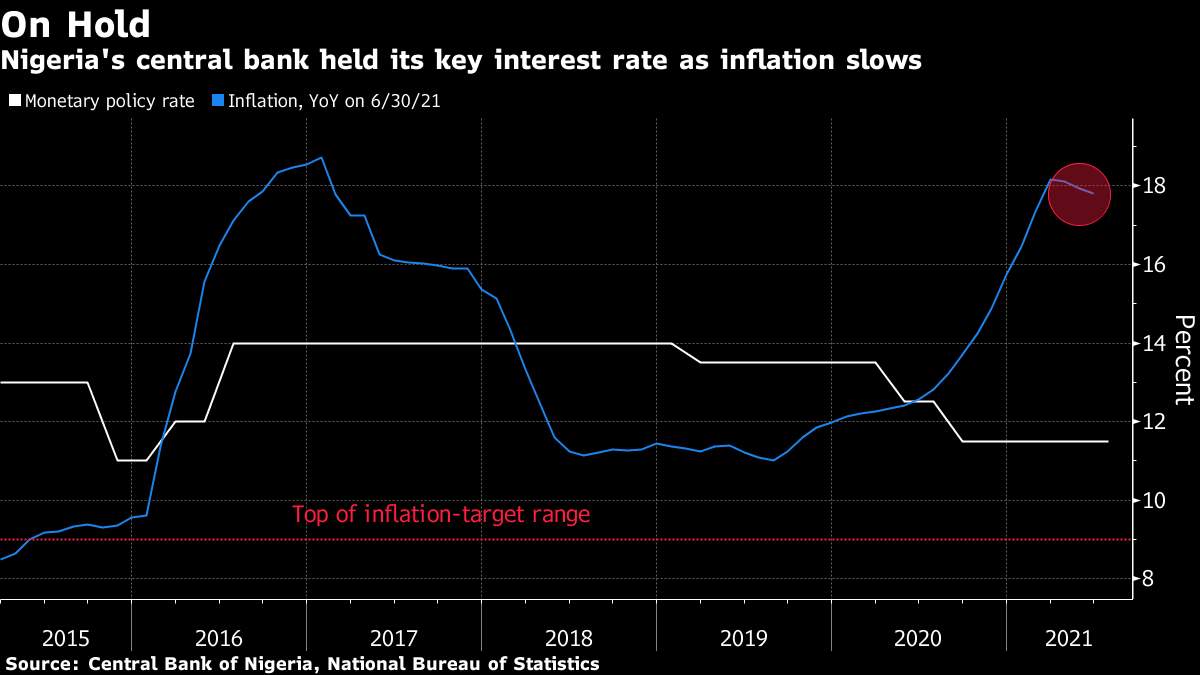 Similarly, Kenya's central bank held its key interest rate at 7%, while Ghanaian policy makers decided to hold the benchmark rate at 13.5%.
Anglo American Platinum declared a record first-half payout as fewer Covid-19 disruptions at its mines in South Africa and rebounding demand for its metals bolstered earnings. Payouts, including a special dividend, totaled 46.4 billion rand ($3.1 billion) in the six months through June — equal to about 100% of first-half headline earnings.
East African Breweries, Diageo's regional unit, reported a 1% drop in full-year profits for the period through June.
Coming Up
August 2 South Africa manufacturing PMI and vehicle sales for July, Nigeria PMI for July 
August 4 Mauritius interest-rate decision, Uganda, Mozambique, Kenya and South Africa PMIs for July
August 5 Ghana and Zambia PMIs for July, South Africa electricity production and consumption for June
August 6 South Africa gross and net reserves and central bank bond holdings data for July, Mauritius inflation and gross reserves for July, Tanzania inflation 
Last Word
Ivory Coast's President Alassane Ouattara and his predecessor Laurent Gbagbo met for talks on July 26 for the first time since their rivalry triggered a civil war in the West African nation in 2010. Their greeting, hugging and holding hands outside the presidential palace in Abidjan, set the tone for an encounter that could help further ease political tensions in the world's top cocoa producer. Gbagbo, 76, was charged with crimes against humanity at the International Criminal Court after his refusal to concede defeat to Ouattara in 2010 elections sparked a five-month conflict that left more than 3,000 people dead or missing. While the Hague-based tribunal acquitted Gbagbo in March, he was tried and sentenced in absentia in Ivory Coast for looting the local branch of the Central Bank of West African States during the post-electoral crisis. The talks could pave the way for Gbagbo to secure amnesty for his domestic conviction.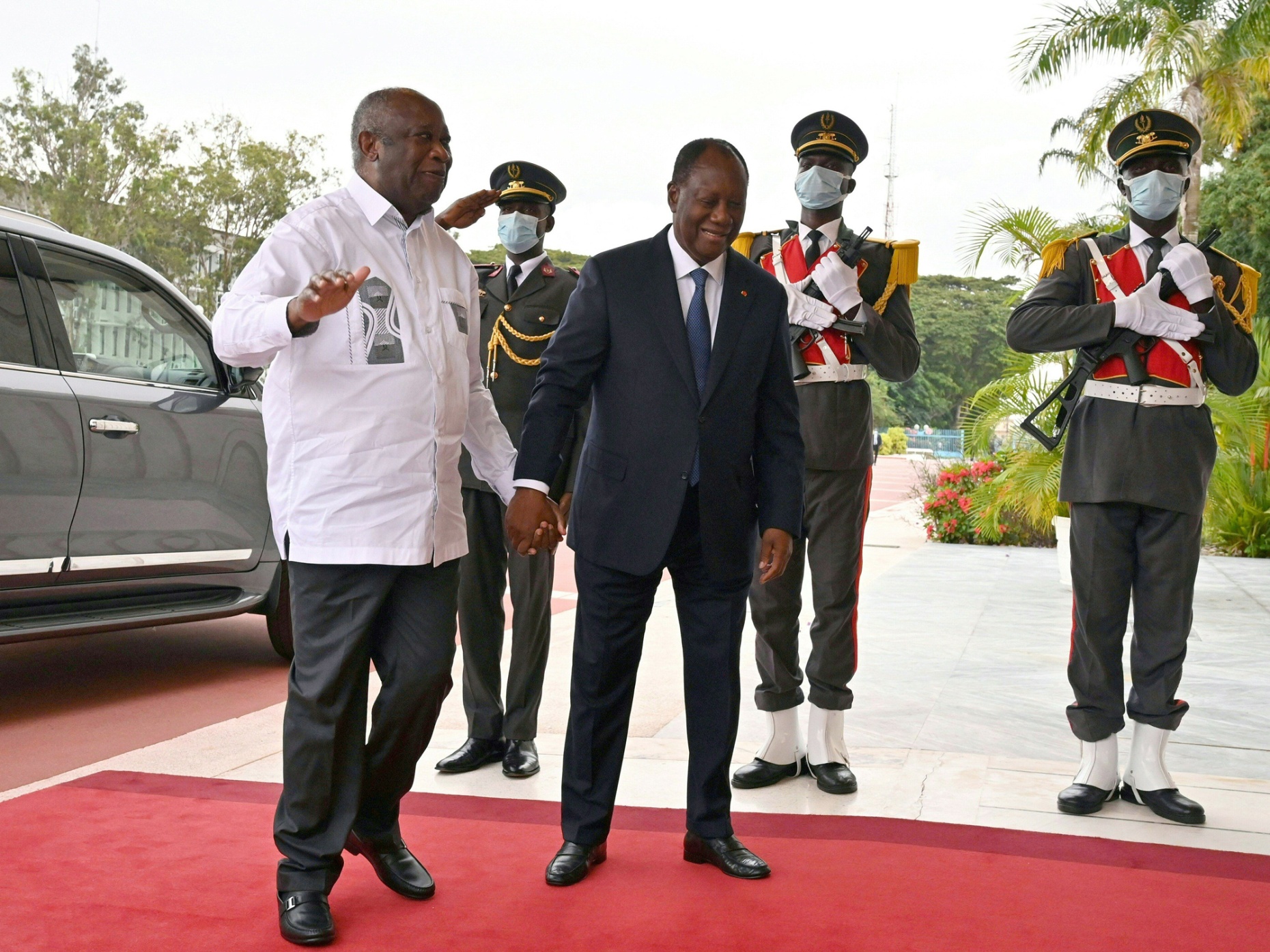 Source link