Motoring
New vs used: Skoda Octavia vRS vs Mercedes-AMG C43
Evidently, the Skoda can't compete for sense of occasion here. Its 197bhp 2.0-litre engine feels strong and willing to rev for a diesel, and it's very hushed inside the cabin. It will always be a tool for a job, though, not something that you take pleasure in sending up and down the rev range.
The familiar 2.0-litre turbo petrol unit that has been powering GTI and vRS models for years won't match the C43's fireworks either, since it has been tuned to be more subdued in the Octavia, but it is more suited to a performance derivative. Sweet revenge comes at the pumps. The petrol vRS can achieve MPG figures in the mid-30s in mixed use, while the diesel will get into the high-40s with ease. The C43, meanwhile, puts all its efforts converting fuel into noise and power. Ours was showing an average of 26mpg on its display after a day of mixed motoring. Ouch.
Unfortunately for the Skoda, the ascendancy doesn't last very long, because as soon as you step inside, it's clear that the Mercedes is on another level. Not that the Czech car isn't nice: the design is thoughtful and modern, and it's well screwed together, but it's a pretty plain creation that can't match the feeling of luxury you get from Mercedes.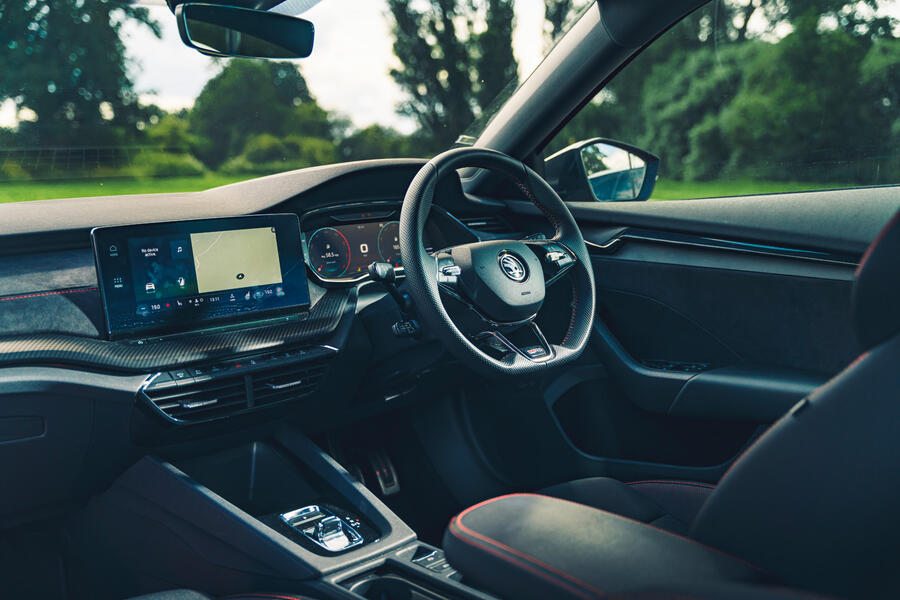 The German car's leather-and-Alcantara seats are softer and more adjustable, and the natural wood trim easily trumps the shiny plastic in the Octavia. Some of the Mercedes' buttons and stalks don't feel as hefty and built for the ages as you would expect but, apart from the shiny leather on the steering wheel and the snail trails and dog hair in the boot, it has actually held up very well for its 60,000 miles.
Source link