Zambia News
Latest Official City Supporters Club Branch opens in Zambia
A new Manchester City Official Supporters Club branch has opened in Zambia.
Mongu Cityzens have become the latest branch to join our network of Supporters Clubs around the world, receiving their official OSC status in March 2021.
Comprised of 19 members thus far, they become the second branch to be established in the Central African country, following in the footsteps of Zambia's capital city of Lusaka.
Chair of Mongu Cityzens, Justin Muyunda, has been a City fans since 2008, and was inspired by our other Official Supporters Club to set up a branch accessible to his region.
Now they are up and running, they have their sights set on making a difference to the local community, whilst also spreading word and awareness of Manchester City.
Muyunda is hopeful that Mongu Cityzens can leave a positive and lasting legacy.
He said: "Right now I am so happy to say that the branch has been recognised and we are very excited to meet fellow fans in our area.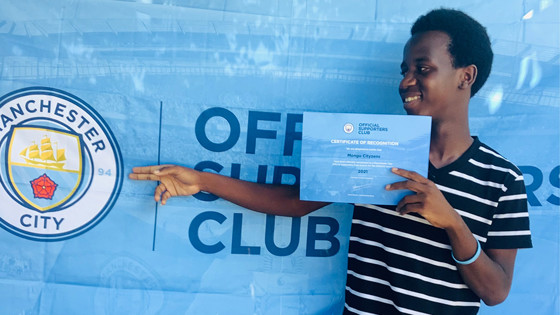 "As a branch we have a lot of plans, among them is to visit and help charity homes and to support young footballers and other young people with their different careers, to make sure their dreams come true.
"We will always support City – Come on, City!"
To find out more about Mongu Cityzens, or your local supporters club, visit supportersclubs.mancity.com.
Source link