Namibia News
Kudu rabies epidemic in Namibia drives up trophy prices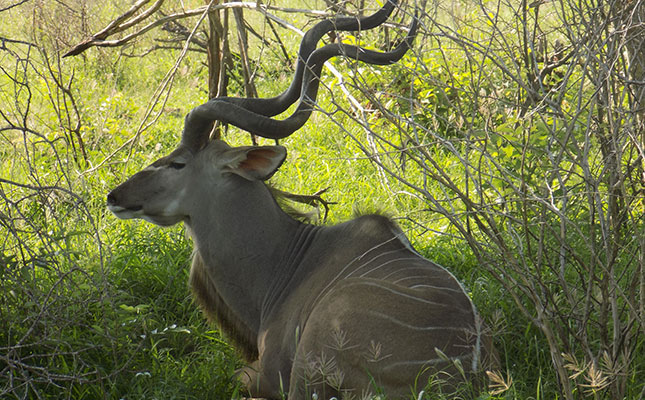 The Namibian Livestock Producers' Organisation (LPO) has welcomed the encouraging results of new research being conducted on the ongoing epidemic of kudu rabies in Namibia.
This epidemic is unique to Namibia and has annihilated thousands of kudus since 2001, resulting in a severe economic impact for the country's hunting and tourism industries, according to Thinus Pretorius, chairperson of the LPO.
The LPO was facilitating the funding of the research project.
"The good news is that the research, which started in 2010, showed the use of oral vaccines to be effective in the fight against the disease," he said in a statement.
During the previous phases of the project, it was not possible for the researchers to measure antibodies in the test animals. The dosage contained in the bait therefore had to be amended. It became clear that increased doses of the oral vaccine were needed to elicit a faster immune response in the kudus.
Research done in 2020 clearly showed measurable antibodies following the increase in oral immunisation dosages. The second part of the project would be to test the bait developed in the first phases of the project under normal field conditions.
Hunting and tourism were valuable means of diversification in the farming industry of Namibia. The kudu and the gemsbok were quintessential Namibian antelopes and their trophies were highly sought after by hunters, he said.
Kudu bulls were some of the most popular but slowest maturing trophy hunting animals in the country. Bulls only reached trophy standards at about eight years of age.
"This epidemic has had a markedly negative impact on the kudu population and trophies exceeding 52 inches are hard to find nowadays. This is underscored by the fact that a good trophy kudu bull currently sells for up to R42 000," Pretorius told Farmer's Weekly.