Motoring
Hyundai Ioniq 5, Toyota Bz4X, Nissan Ariya, Volkswagen ID.4 and more: Which electric family car is right for you? – Car News
Electric cars have so far remained on the periphery of the Australian automotive landscape, available in lower-volume segments like premium cars or with unfashionable body styles.
Sure, hybrid cars are popular, such as the Toyota RAV4, and there are plug-ins available too, including the Mitsubishi Outlander, MG HS and soon-to-launch Ford Escape, but mainstream full-battery electric mid-size SUVs are still missing in action.
But that's all about to change soon.
With the mainstream mid-size SUV market now the largest segment in Australia, it stands to reason that for electric cars to have any penetration and staying power, this is the arena they need to play in.
Toyota, Volkswagen, Nissan, Hyundai and Kia (and hopefully more) will soon count an all-electric mid-size SUV in their ranks, meaning your next family car could be your first step into emissions-free motoring.
These models will be practical and offer plenty of usable driving range, but more importantly, they will bring the cost of an EV down to a level where families could use them as their only means of transportation.
But which model is right for you? Here we break down what you need to know about what could be your first electric car.
Toyota Bz4x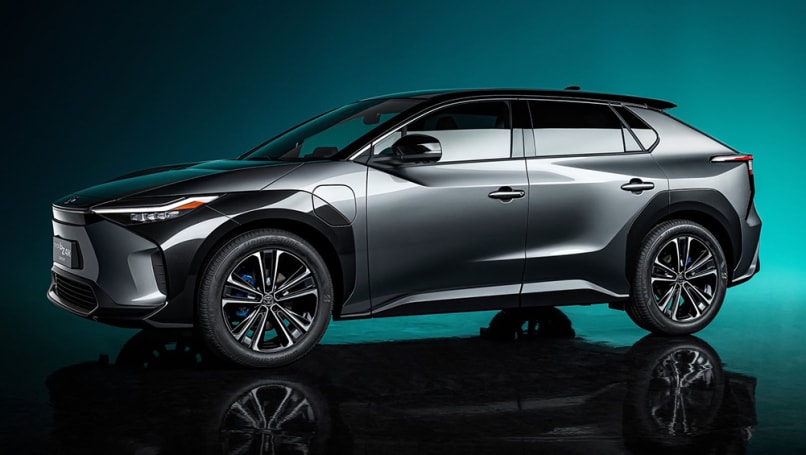 Very little is currently known about Toyota Australia's first all-electric model, but it is due to hit local showrooms in 2022.
Based on the brand's e-TNGA platform and sized similarly to the RAV4 mid-size SUV, the Bz4X should boast all-wheel-drive grip thanks to dual electric motors spinning each axle.
Battery size, and therefore range, is still an unknown, as is performance and power/torque outputs, but more details are expected to trickle out in the lead-up the Bz4X's launch.
Read more about the Subaru Solterra
What can you expect? Toyota will likely offer various grades of the Bz4X with potentially different-sized batteries allowing for a nice spread of variants across various price points and performance.
Being a Toyota, also expect high levels of safety equipment and a competitive price.
Hyundai Ioniq 5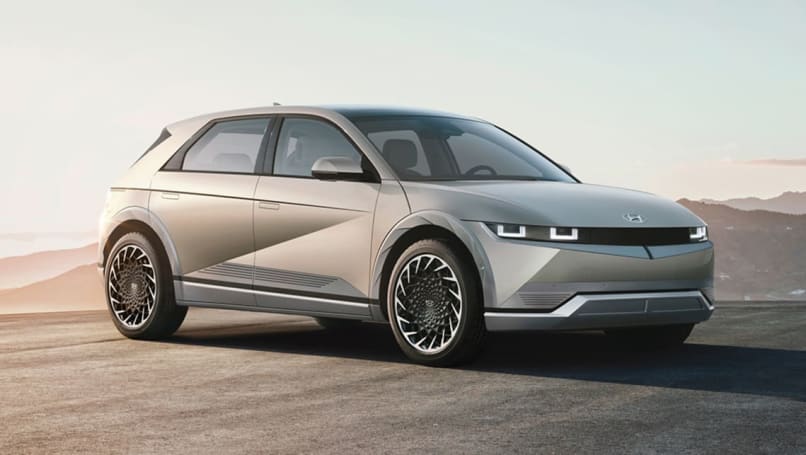 Due to hit Australian showrooms in the third quarter of 2021, we already know the ultra-stylish Ioniq 5 will come in various forms and price points.
Opening the range will be a single-motor, rear-wheel-drive grade with a 58kWh battery, which should be priced in the mid-$60,000s.
A dual-motor, all-wheel-drive version is also available with the smaller battery, but buyers who want more range should opt for the 72.6kWh-equipped Ioniq 5 (also available in rear- or all-wheel-drive forms).
Read more about the Hyundai Ioniq 5
Even the cheapest Ioniq 5 can travel up to 386km before needing a recharge, while the rear-drive 72.6kWh version will reach around 480km.
Opting for the all-wheel-drive version of the latter will give customers a comfortable 462km buffer, but is also the quickest, able to accelerate from zero-to-100km/h in just 5.2 seconds.
Regardless of powertrain/battery combination though, all Ioniq 5s should come with fast-charging capabilities, able to recoup 80 per cent of its battery capacity in less than an hour using a 50kW charger.
Kia EV6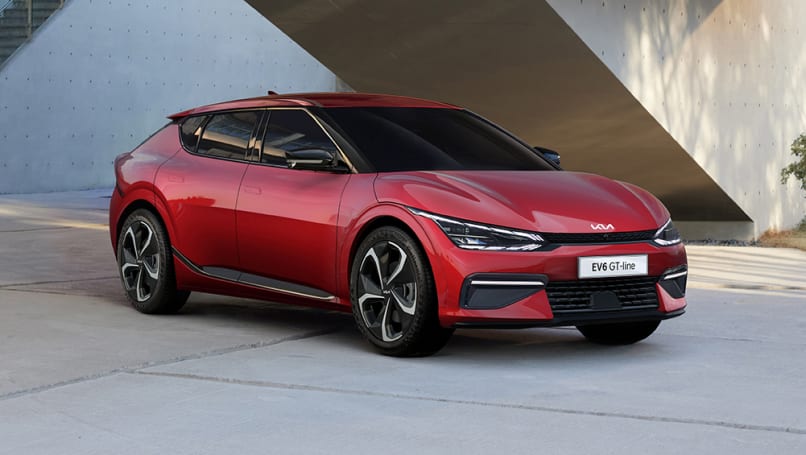 Sharing the same underpinnings as the Ioniq 5, the 2021 Kia EV6 is offered in similar configurations with a 58kWh and 77.4kWh batteries available in rear- or all-wheel-drive forms.
However, Kia's electric SUV will be topped by a GT version with 430kW/740Nm that will enable a zero-to-100km/h run in just 3.5 seconds – making it quicker than a Lamborghini Urus.
Though Kia has been known as a cheap and cheerful brand in the past, often undercutting its cousin Hyundai, that may not necessarily be the case with its EV6.
Read more about the Kia EV6
In the UK, the EV6 is positioned higher than the Ioniq 5, meaning in Australia the former could start with a seven in its price.
Regardless, the sharp styling and strong dealer network could make the Kia EV6 one of the most popular electric cars on the market.
Nissan Ariya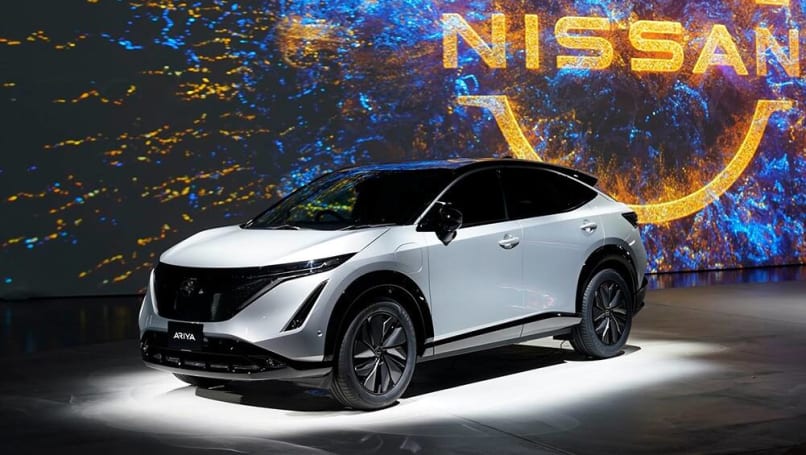 Previewed with a concept car from the 2019 Tokyo motor show, Nissan's Ariya will start hitting the market later this year, though an Australian introduction is still unconfirmed.
Split between Standard and Extended Range models, offering a 63kWh and 87kWh battery respectively, the Ariya will boast between 340-500km of range depending on configuration.
At the top end is a 290kW/600Nm dual-electric motor model that will blitz the 0-100km run in just 5.1s, making the Ariya ever quicker than the soon-to-be-replaced Nissan 370Z sports car.
Read more about the Nissan Ariya
Pricing? That's still an unknown, but given Nissan's other electric car offering, the Leaf, is priced at $49,990 and $60,490 for the base and e+ grades respectively, expect to be paying a little more for the larger and more practical Ariya.
Technology could be what sells buyers on Nissan EV though, with promises of two 12.3-inch screens for occupants and some form of autonomous driving on offer, as previewed by the concept car.
Volkswagen ID.4
Dubbed the car for "the millions, not the millionaires", the VW ID.4 is positioned as the car to bring electric motoring to the masses.
Already launched in Europe late last year, Australians should be able to get their hands on the electric SUV in 2023, barring any major changes to VW's plans.
All versions are rear-wheel driven with just a single electric motor, producing 109-150kW/220-310Nm, with battery capacity at either 52 or 77kWh, depending on grade.
Read more about the Volkswagen ID.4
Driving range is pegged at 346km for the smaller battery, while the top-spec model will hit 522km before needing a recharge.
The recently-revealed sportier GTX grade could also be in the mix for a local introduction, upping the ante to 220kW thanks to a dual-motor all-wheel-drive setup.
Pricing is again the big unknown, but UK costs put it right up against the Hyundai Ioniq 5 and Kia EV6, meaning the local range could open around $65-$70,000.
Ford Mustang Mach-E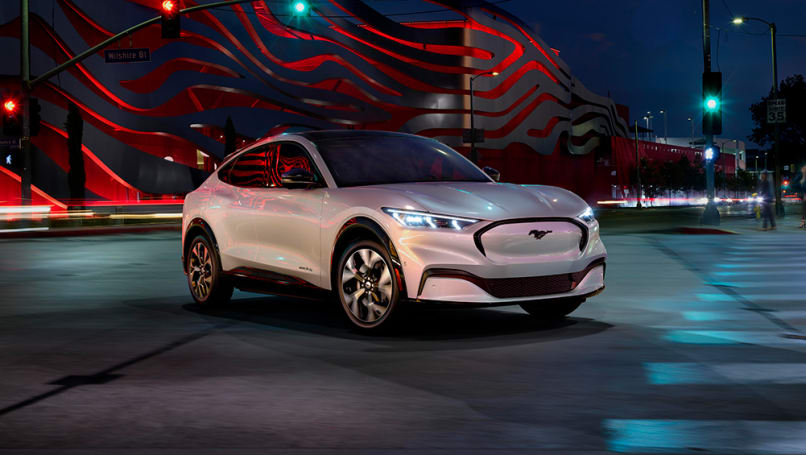 Officially ruled out for the Australian market for now, the Mustang Mach-E could give the brand an edge in the burgeoning electric family SUV space.
Combining the sharp styling of the Mustang pony car with the sleek silhouette of a coupe SUV, the Mach-E would be right at home parked next to a Ford Ranger in a two-car garage.
Available overseas with either a 68kWh or 88kWh battery, and rear- and all-wheel-drive configuration, the Mach-E boasts enough juice to travel 400-610km on a single charge, depending on spec.
Read more about the Ford Mustang Mach-E
This means the Mach-E is an EV with long legs, making it perfectly suited to the longer distances covered in Australia.
Combining its impressive drive distance with enough performance to shoot it from a standstill to 97km/h in as little as 3.5 seconds (in the GT Performance Edition grade), it could be the model that Ford needs win back the hearts and minds of Aussie customers.
If only they would bring it Down Under…
Subaru Solterra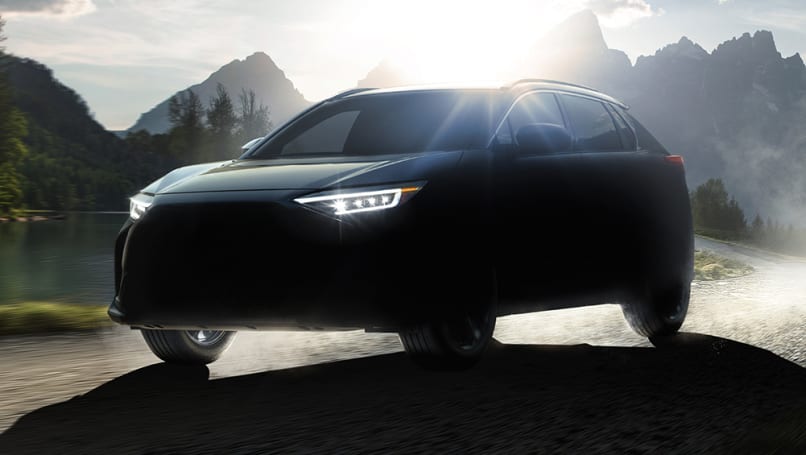 Though not yet revealed in full, the electric Solterra has already been ruled out for Australia. Cue the violins.
Subaru Australia could very well change its mind though, if the mid-size electric SUV segment takes off, but only time will tell.
Sharing much in common with its Bz4X counterpart, it is understood the new Subaru is built in collaboration with Toyota in an agreement similar to the BRZ/86 sports car twins.
Read more about the Subaru Solterra
As such, expect to see new front and rear bumpers on the Solterra, as well as a few other styling changes, but much of the sheet metal carried over from the Bz4X.
Like the Toyota though, details on the battery size, electric motor outputs, driving range and specification are yet to be revealed.
Source link